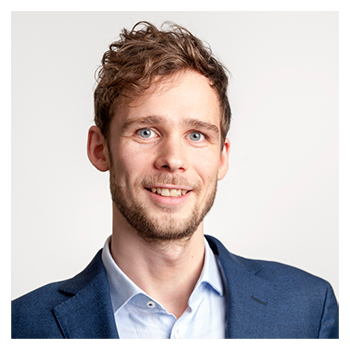 At EGEN, I mainly focus on quantitative assessments such as Cost Benefit Analysis, GHG-emission analysis and other impact related studies. Helping EGENs clients quantify their (socio-)economic impact nicely fits my technical background as engineer, as well as my personal motivation to create a more sustainable world.  
One of my favorite (and most challenging) projects has been the COLLECTORS project. In this project we performed financial and socio-economic analyses on different waste collection strategies in 12 European cities, enabling us to reveal the success factors of the different collection and recycling practices.  
Besides this, I am currently based in Lisbon to kick-start and manage the EGEN Portugal team and facilitate the collaboration between the Portuguese and Dutch colleagues.  
In my free time I am busy practicing a long list of sports and hobbies: running, cycling, surfing, bouldering, climbing mountains and playing guitar and saxophone.