A fair climate transition
Just Transition Fund (JTF): fund for a just climate transition
The Just Transition Fund is a European support fund that contributes to a "fair" climate transition. The fund was set up to prevent too many socio-economic disparities between EU regions as a result of climate transition. The fund is therefore intended for areas that will be most affected by this. These are mainly areas that are highly dependent on fossil industry. To avoid lagging behind, additional investments are needed here quickly in the areas of innovation, sustainability infrastructure, labor market and training.

Six JTF regions have been designated in the Netherlands. These are North Netherlands (East Groningen, Delfzijl and surroundings, Overig Groningen), IJmond, Groot-Rijnmond, West North Brabant, Zeeuws-Vlaanderen and South Limburg

The grant is intended for regional SMEs, non-profit organizations, knowledge institutions, training institutes and governments. Large companies are eligible in limited cases (provided they are non-productive investments).

The program runs from 2021 to 2027. Each JTF region has its own grant schemes and application rounds.

A grant budget of 623 million euros has been released for the six Dutch regions. Of this, 330 million euros will go to the North Netherlands JTF region. The other regions will receive 58.5 million euros each.

The JTF grant reimburses up to 50% of approved project costs. The maximum grant amount varies by region and grant scheme (e.g., maximum 2 million, 5 million, or 14 million euros per project).

The budget is intended for projects that best fit the regional themes and priorities. Each JTF region works with its own JTF grant schemes, based on the three "tracks" (policy goals) from the Dutch national JTF plan.
The three tracks of the JTF grant
Track 1: Investment in the renewal and strengthening of the regional economy (innovation).
This track aims to create new, future-proof jobs to compensate for the loss of "fossil jobs. This is achieved by transforming the economic base of the fossil industry and energy sector, by driving diversification and specializations. In addition, investments are also made in SMEs that can contribute to this goal, for example through modernizations such as digitalization, innovations and research projects that provide new future sustainable jobs.
Track 2: Investments in technology, systems and infrastructure.
The second track focuses on additional investments in the "hardware" of the economy in the respective JTF region, which are closely aligned with the objectives of track 1. Examples include investments in making the production and process industry (such as the chemical, steel and energy sectors) more sustainable. As well as investments in renewable energy (energy generation, energy systems) or circular economy (such as research and innovation projects). An important aspect is also the procurement of hardware to promote strong cooperation projects between large companies, SMEs and governments.
Track 3: An agile and resilient workforce (labor market).
The third track focuses on strengthening human capital. Due to the climate transition, some sectors and jobs will disappear or change dramatically. This requires retraining and upskilling of current workers, and appropriate training of young people and job seekers.
Large-scale and small-scale projects
Regional themes and priorities
Each JTF region has its own plan ('Territorial Just Transition Plan') outlining key themes and priorities. We briefly list these themes and priorities:
Northern Netherlands Region. In this JTF region, much emphasis is placed on absorbing job losses in the natural gas and other industrial sectors. The grants go to projects with angles such as economic renewal (innovations and knowledge infrastructure), opportunities from "greening" the economy), and retraining of new and existing personnel.

Greater Rijnmond Region. In this JTF region, with its Rotterdam ports and industries, much emphasis is placed on making industry sustainable and future-proof (think green hydrogen and methanol, industrial electrification, solar and wind, circular chemistry, processing residual streams into raw materials, etc.) and regional employment.
Zeeuws-Vlaanderen Region. The JTF program for this region is focused on job retention, preventing labor outflow, diversification and sustainability. Important grant themes here are green hydrogen, local electrification, heat networks and the education and training required for this.

IJmond Region. In this JTF region, the energy transition has significant consequences for the 'traditional' steel industry. Grant opportunities are available for projects aimed at making the steel industry cleaner and more future-proof (such as investments in clean steel production, green hydrogen, local CO2 infrastructure and the electricity network) as well as the education and training required for this purpose.
South Limburg Region. The energy and raw materials transition has major consequences for the fossil chemical sector in South Limburg. This is why this JTF program places great emphasis on the transition to green chemistry, retraining, 'diversification' and opportunities in chemistry-related sectors.
West North Brabant Region. This JTF region has many companies in the chemical and fossil industries. The grants are used for the transition to a green chemistry (electrification of processes, CO2 infrastructure, green hydrogen, sustainable energy supply), the development of training and other labor market projects.
What can EGEN do for you?
Do you have an interesting project that contributes to a fair climate transition in one of the six JTF regions? Our EGEN experts would like to hear about your project and inform you about the links to the objectives described above, and possibilities for applying for funding.
"I am responsible for working with various clients of EGEN, especially in the environmental sector. I am someone with a positive attitude (glass half full!) who loves challenge and results."
Contact Jeroen de Hosson →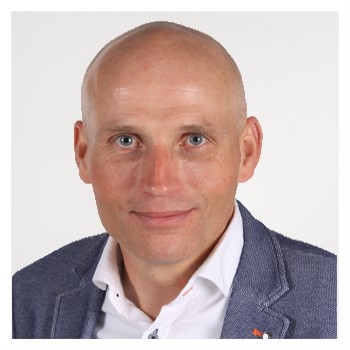 A project must meet at least the following requirements:

The project takes place in one of the six JTF regions. Parties outside the JTF regions can receive funding only in exceptional cases.

The project fits within at least one of the three tracks of the national JTF plan (innovation, investment in technology, systems and infrastructure, and labor market).

The project further aligns well with the regional themes and priorities of the respective JTF region.

The project has a financial size of at least 100,000 euros (in labor market projects) or 500,000 euros (innovation or infrastructure projects).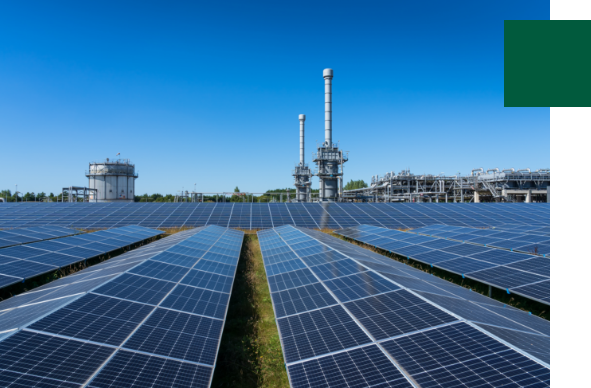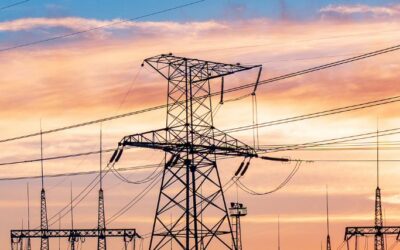 The EU is working on a strong, resilient and greener European energy infrastructure, that will make us less dependent on external sources. A recent funding round by the Connecting Europe Facility (CEF) has recently been closed, but new opportunities are already being...
read more