Mission-Driven Research, Development and Innovation (MOOI)
If you would like to work together with other organisations as part of a consortium to find an integrated solution that helps achieve the climate targets, the MOOI (Missiegedreven Onderzoek, Ontwikkeling en Innovatie – Mission-Driven Research, Development and Innovation) grant scheme will be able to support you.
MOOI, which is part of the Top Sector Energy (TSE) grant programme, covers project development for three categories: Electricity, Built-up Environment, and Industry. This Dutch scheme is of particular interest to developers of new innovations that are not yet ready for a commercial market launch but that nevertheless may result in an initial application or demonstration in a real-life setting over the next five to ten years. Key focus areas must include technical and social factors and opportunities.

Consortiums of companies that collaborate with research and educational institutions, non-profits and/or stakeholders (including suppliers, buyers and users).

Applying for the MOOI grant is only possible during official application rounds. The 2022 application round is closed, and there are currently no plans for a new MOOI grant round in 2023.
Do you want to be kept informed of new developments regarding this scheme? Then subscribe to our newsletter.

The total budget for the MOOI grant scheme in 2022 was 81.4 million euros. This amount was broken down among the three categories as follows:
Electricity: 21 million euros
Built-up Environment: 39.4 million euros
Industry: 21 million euros

The minimum grant amount was 25,000 euros per participant, while the maximum grant amount was 4 million euros per MOOI project. A maximum amount of 7 million euros was in 2022 available for projects grouped into the Built-up Environment category.

Partnership projects aimed at innovative new solutions that contribute towards achieving the climate targets.
Electricity:
Offshore wind energy zones
Floating offshore solar parks
Onshore/inland-waterway wind farms and solar parks
Solar power systems on large rooftops and infrastructure
Built-up Environment:
'No-regret' renovation plans for homes, industrial buildings and other premises
Sustainable communal heating for residential neighbourhoods, industrial estates/business parks, and other spaces.
Industry:
Electrification of high and low temperature heat
Production of sustainable and circular bulk and platform chemicals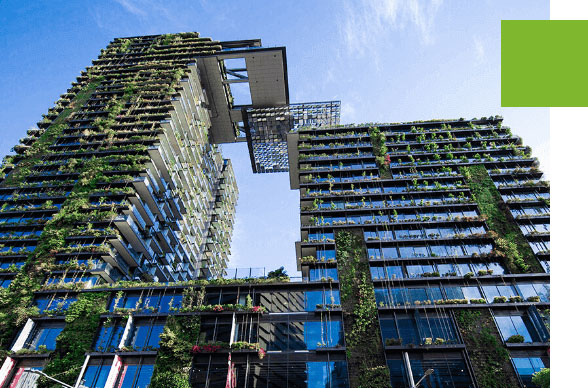 A partnership must be in place comprising a minimum of three companies that will carry out the project. These companies must not be affiliates within the same group.

The project must clearly be based on an integrated approach. The parties concerned must combine their areas of expertise in a multidisciplinary consortium, as part of which innovative companies (small and medium-sized enterprises) collaborate with research and educational institutions, non-profits and/or stakeholders (including suppliers, buyers and users). They must work together on developing integrated solutions to specific challenges set out in the Dutch Climate Agreement.

Applicants must submit an innovation plan containing milestones in order to facilitate progress monitoring; these milestones must be based on the SMART criteria (Specific, Measurable, Achievable, Relevant and Time-Bound).

The project's eligible costs must be at least 2 million euros.

Research organisations must not account for more than 50% of the eligible costs.

The duration of the project must not exceed four years. The work must not commence prior to the submission of the grant application and must commence within six months of the grant allocation.

The innovation must result in an initial application by 2027 (for the Built-up Environment category) or 2032 (for the Electricity and Industry categories). This need not be organised on any major scale at this stage; a demonstration in an operational environment will suffice.

The innovation must be developed at the lowest possible public cost, e.g. based on limited system expenses and with a limited impact on fellow users and the environment.

There must be public support for the innovation.
What can EGEN do for you?
MOOI is a tender scheme, which means only the strongest projects submitted will receive a grant. It is therefore essential that your project has a solid foundation and that you submit a clear and convincing grant application. Our consultants will be pleased to support you in this process.
"I mainly work on projects within the energy sector, specifically related to the Built Environment. My aim is to help clients realise their energy transition ambitions. I also like to contribute to developing ideas to realise and finance successful projects."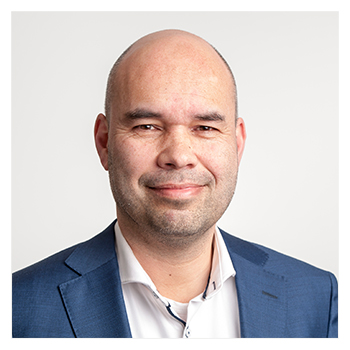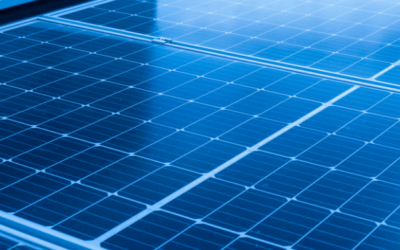 This year, EGEN contributed to several successful Innovation Fund applications. This list includes InnoSolveGreen, a project by Green Genius, which was submitted under the small-scale Innovation Fund Call 2021 and was one of only 16 projects to receive funding. To...
read more