On Monday 20 June, eleven colleagues from the EGEN team took part in the Dutch Cycling 4 Climate event. During this cycling tour of up to 375 kilometres, together with all the other 1,000 participants, they drew attention to the constantly rising sea level. The diehards cycled from Breda all the way to Groningen along the coastline that will be created if the sea level rises too far. Reinhard Scholten from EGEN: "With our participation in Cycling 4 Climate we wanted to do our part as sportsmen and draw more attention to climate change. We believe that together we can fight global warming!"
Cycling along the NAP coastline
The NAP coastline runs roughly from Goes (in the southwest) to Groningen (in the northeast). Without human measures, such as dike construction and pumps, this would be the coastline of the Netherlands. The cycling route of Cycling 4 Climate ran along this. The NAP coastline has been used as a metaphor because it makes clear that climate change can affect everyone in the Netherlands and that it can have a real impact. As a country with a quarter of its surface area below sea level (NAP), we are vulnerable to flooding.
Three different routes
Participants could choose from three different routes: a cycle route of 125, 250 or 375 kilometres. These routes all ran along the NAP coastline. Nine EGEN team members cycled the 250 km route from Utrecht to Groningen and two cyclists cycled the 375 km route from Breda to Groningen.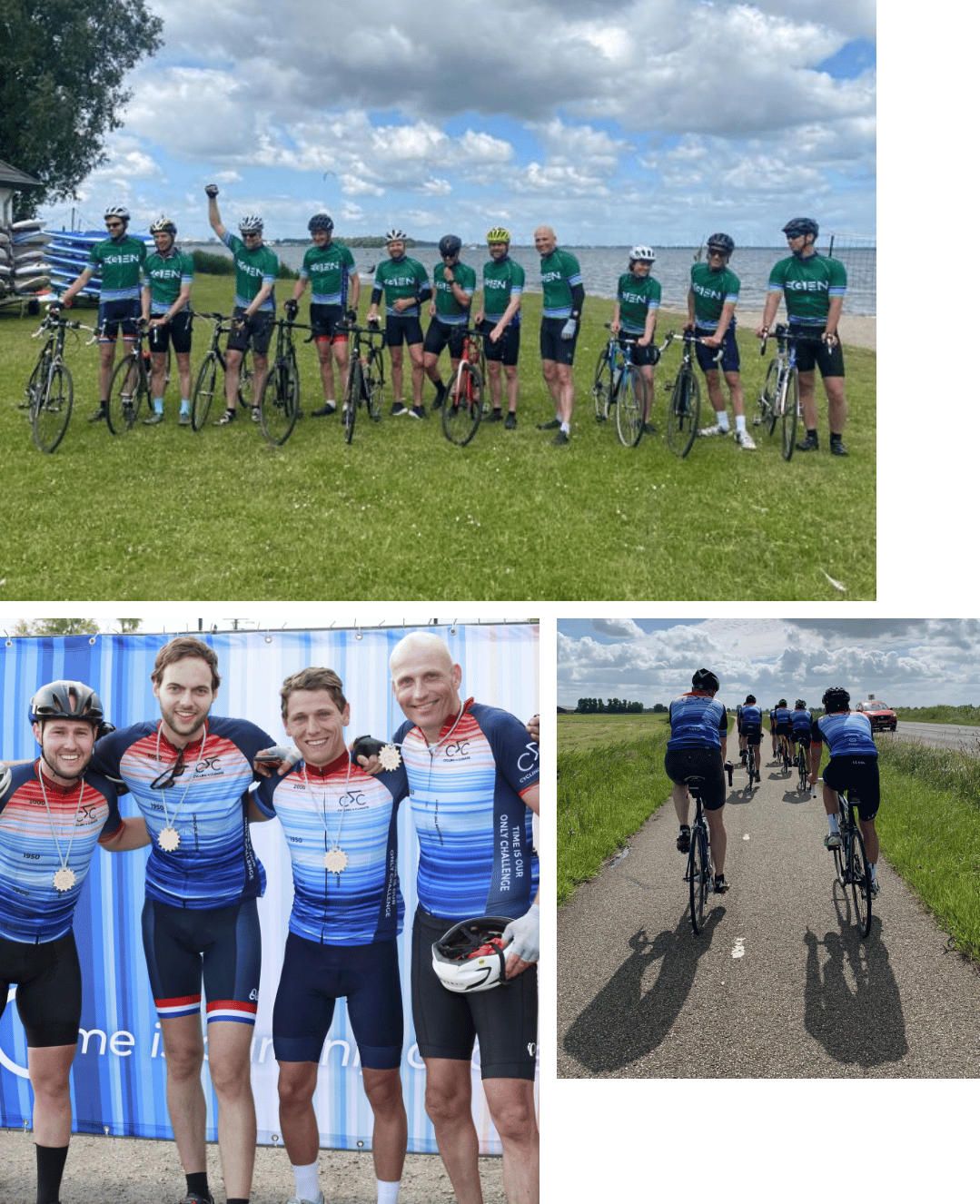 Fun way to get people moving
All participants have shown that together you can get far in one day. The organisation therefore calls on all Dutch people, and the one million cyclists in our country, to get on their bikes as often as possible. Reinhard Scholten: "This is a message that we applaud and fully support. We too cycle to the office, the shop or the sports club whenever possible. This way we are out in the open air and we can enjoy the city and nature along the way. It's healthy, and in this way we reduce CO2 emissions."