This year, EGEN contributed to several successful Innovation Fund applications. This list includes InnoSolveGreen, a project by Green Genius, which was submitted under the small-scale Innovation Fund Call 2021 and was one of only 16 projects to receive funding. To celebrate the successful application and the planned realisation of this green innovation project, EGEN's project team visited Green Genius at their headquarters in Vilnius, Lithuania last September.
InnoSolveGreen: a PV plus storage Energy-as-a-Service solution
Green Genius is a renewable energy company located in several European countries. The InnoSolveGreen project will showcase a novel Energy-as-a-Service solution in Lithuania, enabling industrial consumers to meet 100% of their annual electricity needs with cost-effective, locally produced electricity from solar photovoltaic plus storage systems. The project will enable two of such systems: one at the site of the industrial consumer; and another off-site utility scale system. The project aims to achieve 16,669 tonnes CO2 equivalent emission avoidance during the first ten years of operation, with a relative avoidance of 100% compared to state-of-the-art reference.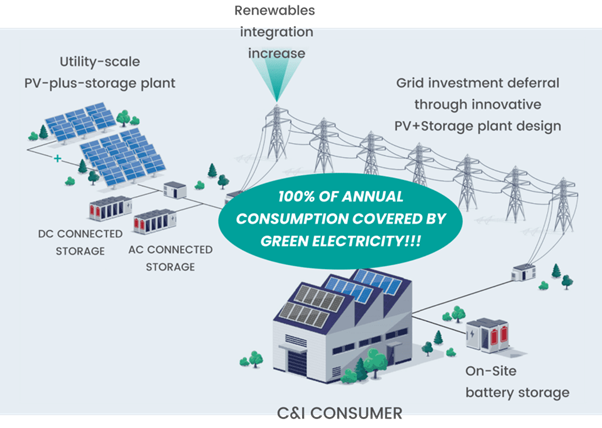 EGEN's support
The EU's Innovation Fund is one of the world's largest funding programmes for the demonstration of innovative low-carbon technologies. The Innovation Fund finances breakthrough technologies for a.o. renewable energy and energy storage; a perfect fit for the InnoSolveGreen project. With EGEN's extensive experience on Innovation Fund and expertise in the renewable energy and energy storage sectors, we supported Green Genius in project development and scoping towards a successful Innovation Fund application. With EGEN's project team consisting of financial and project management experts and an impact assessment specialist, we could accelerate the development of the project towards an appealing innovation project compliant with the Innovation Fund criteria, reaching its best potential with a maximum environmental impact.
"The support from the EGEN experts was important to scope the project to fit the call requirements and identify the unique selling points of our value-creating solution, to be used for the application. They really showed a deep understanding of the Innovation Fund, while they are also knowledgeable on our sector dynamics. The provided insights in the GHG emission calculator by their impact assessment specialists proved to be essential for making the right strategic choices. Resulting in a winning Small-Scale Innovation Fund application."
– Nerijus Virbickas, Head of Innovation at Green Genius
The visit
When arriving at Green Genius' office in Vilnius, we discussed and celebrated the success of the InnoSolveGreen Innovation Fund application, explored further potential for green innovation and collaboration between EGEN and Green Genius, and shared insights on market developments and the fit of their projects in this complex financing landscape. During our stay, we also visited the historic center of Vilnius and Trakai – the old medieval Lithuanian capital – together with Green Genius. We saw a region with beautiful nature and history that will form the main stage of the InnoSolveGreen project, being operational from 2025 onwards. A successful and impactful project towards a sustainable future, which EGEN has proudly contributed to!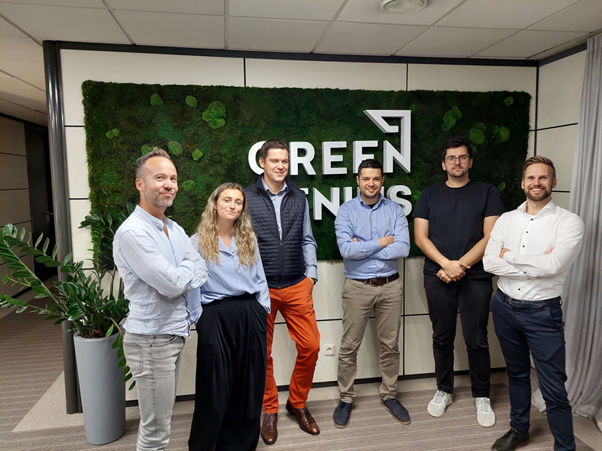 What can EGEN do for you?
Want to know more about this project, the Innovation Fund or GHG emission calculations? Or are you looking for other grant opportunities for your innovations? EGEN's experts are happy to assist you! Please fill in the contact form below and we will contact you ASAP.