LESS TRANSPORT BY ROAD, MORE BY WATER AND RAIL
Modal Shift is a Dutch grant scheme for the transport sector. The goal of the scheme is for more goods to be transported by water (inland shipping) or rail instead of by road (this transition is known as the 'modal shift'). This will reduce congestion on the roads, improve traffic safety, and reduce CO2 emissions.
The scheme must contribute to maintaining structural accessibility to urban areas and industrial port complexes in the Randstad region.

Logistics companies (shippers and forwarders) operating on all or part of the following routes:
The route between the port of Rotterdam and Germany, via the Arnhem-Nijmegen region (Eastern goods transport corridor) and/or the Venlo region (South-eastern corridor).
The route between the port of Amsterdam and the port of Antwerp, via the ports of Rotterdam, Moerdijk and the North Sea Port (Southern corridor).

Routes in the Netherlands other than the abovementioned corridors are also eligible for the grant, for projects shifting transport from road to rail.

The Modal Shift grant scheme covers the period 2023-2025, and consists of several application rounds:
2023: from 1 January  to 31 August 2023 (budget: 15 million euros – was originally: 7.5 million)
2024: from 1 January  to 31 August 2024 (budget: 7.5 million euros)
2025: from 1 January  to 31 August 2025 (see note below)!
Grant applications are processed (per round) in order of receipt and as long as the budget extends. By June 2023, so many applications had been submitted that it was decided to bring forward the 7.5 million euros actually reserved for 2025, and add it to the budget for the 2023 round. Whether budget will be available again for an application round in 2025 is not yet known (however, this is not excluded).

The total Modal Shift budget for the period 2023-2025 is 22.5 million euros (of which 15 million euros is for road-to-water and 7.5 million euros for road-to-rail).

The grant is intended to offset extra transport costs (such as for additional container transshipment), for the following amounts:
From road to water: 20 euros per permanently shifted container in the eastern, south-eastern and southern corridors.
From road to rail: 20 euros per permanently shifted container on Dutch territory.

The grant can be obtained to facilitate the consolidation and permanent shifting of existing container and bulk transport from road to water or road to rail.
Container transport
Bulk transport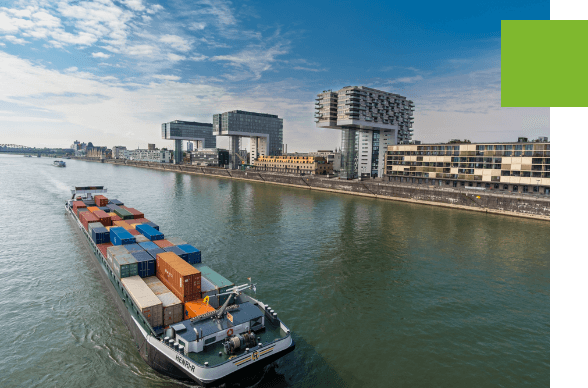 There are a number of terms of eligibility associated with the Modal Shift grant scheme, including the following:

The grant applicant must submit a solid proposal for the way in which road transport is to be permanently shifted to water or rail transport.

This shift must contribute to the 'modal shift' and its structural incorporation into business operations.

The applicant must shift from road to water or road to rail an average of at least 3 TEU per day, calculated over 250 voyage days per year, for a distance of at least 35 kilometres.
What can EGEN do for you?
The experts at EGEN have a thorough understanding of this grant scheme, and are more than happy to tell you about the possibilities for your organisation. If you have ideas that could contribute to the 'modal shift', tell us about them! We'd be delighted to help you get underway.
"The way in which we will travel and transport goods in the coming years is going to be more sustainable, and I am excited to be able to contribute to these physical changes. My perseverance in turning projects into a good-news story and bringing the right parties together is my main asset."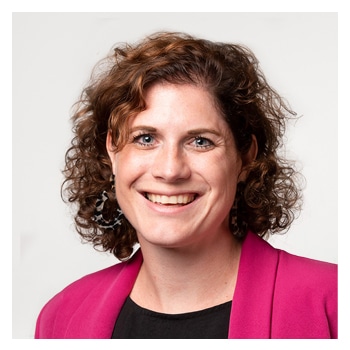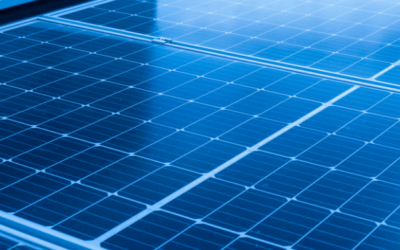 This year, EGEN contributed to several successful Innovation Fund applications. This list includes InnoSolveGreen, a project by Green Genius, which was submitted under the small-scale Innovation...
read more