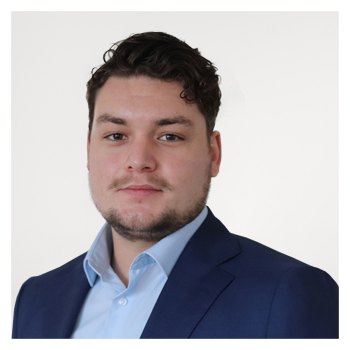 As a consultant at EGEN, my work is diverse and contains writing subsidy scans and subsidy proposals, doing content research and delivering project support. EGEN's goal with these actions is to make our current society and economy more sustainable. I have been interested in this for a long time: I grew up with an interest for the natural world and everything living in it. The environment, energy and mobility are sectors that overlap and influence each other. I want to participate in optimising those sectors driving sustainability and circularity.
What I like about EGEN is that I get a chance to contribute to a sustainable world. Friendly and specialised colleagues in combination with a great working atmosphere make EGEN a wonderful business to work at.
In my spare time, I like doing and watching sports, doing activities with friends, watching movies and playing games.