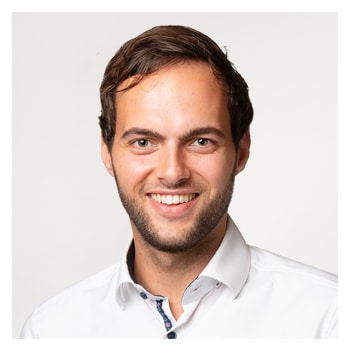 Thomas van den Nieuwenhuizen
I work as a consultant within EGEN's environmental team. I like focussing on topics such as circular economy, sustainable innovations, and the financial feasibility of sustainability. For now, I am focussed on the environment, although energy and mobility also appeal to me to be honest. They are all sectors in which there are large challenges related to the energy transition, which makes all three sectors interesting in their own way.
What I like about my work is that it is really cool to contribute to so many sustainable innovations. Besides that, you work in a really nice team of intrinsically motivated colleagues.
When I'm not working, I am often playing sports. I spend many hours on the saddle of my racing bike. Besides that, I get to go out onto the field each Sunday to play a game of football.