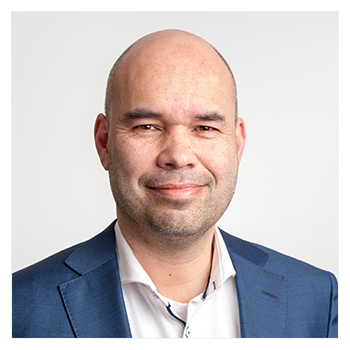 I mainly work on projects within the energy sector, specifically related to the Built Environment. My aim is to help clients realise their energy transition ambitions. I also like to contribute to developing ideas to realise and finance successful projects. Within EGEN, I work for a large variety of clients, for example energy companies, network operators, municipalities, provinces, housing cooperations and contractors, but also several innovative suppliers within the Built Environment. A nice example is a project we have developed for Van Wijnen related to making neighbourhoods more sustainable. All relevant stakeholders within the neighbourhoods are connected to each other in this project.
At EGEN, I have a lot of room to develop myself further, partly because of the large diversity of clients and assignments. If you have well-argued ideas, there is always room to continue to work on these.
Next to my work, I like to spend time with my wife Barbara, daughter Jade and our Berner Sennen dog Saar. Besides that, I am very interested in volleyball and Formula 1, as well as 'history' in a general sense.